The Ryan Licht Sang Bipolar Foundation is dedicated to fostering awareness, understanding and research for Early-Onset Bipolar Disorder. The Foundation is on a QUEST FOR THE TEST™ to find an empirical, biomarker test for Bipolar Disorder so that early detection and early intervention become a reality.
The Ryan Licht Sang Bipolar Foundation was founded in memory of Ryan Licht Sang who passed away at the age of 24. Ryan had Early-Onset Bipolar Disorder — a serious medical illness of the brain that manifests itself with recurring episodes of mania and depression. At the time of his death, he was in the most productive and promising phase of his life.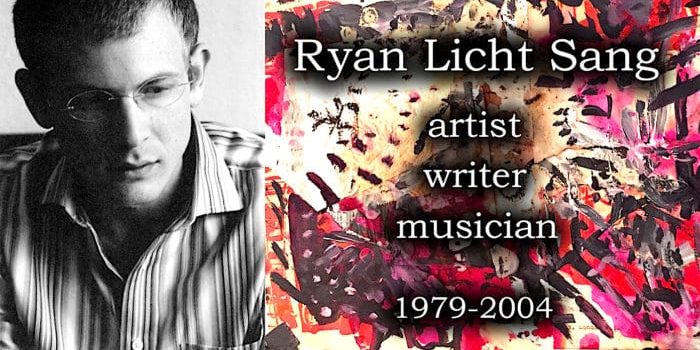 Mariel Hemingway
Mariel Hemingway spoke at the Foundation's 2016 Palm Beach and Chicago Bipolar Medical Briefing Luncheons about the impact Bipolar Disorder had on her life and on her family. She was also interviewed about the Foundation and Ryan in People. Click here to read the article.
Bipolar Awareness Ribbon
The Bipolar Awareness Ribbon is the symbol for The Ryan Licht Sang Bipolar Foundation. The black and white colors of the Bipolar Awareness Ribbon represent the opposite poles of depression and mania associated with Bipolar Disorder. The Ribbon was designed for the Foundation by Ryan's mother.
Insights III Art Exhibition
The Ryan Licht Sang Bipolar Foundation hosts an annual Art Exhibition entitled INSIGHTS. The Exhibition was designed to highlight the creativity of artists with Bipolar Disorder.
The Foundation is pleased to announce its latest Juried Art competition, entitled INSIGHTS III, has concluded and the Jury results were emailed to all entrants on May 15, 2019.