The Bipolar Awareness Ribbon
The Bipolar Awareness Ribbon is the symbol for The Ryan Licht Sang Bipolar Foundation. The black and white colors of the Bipolar Awareness Ribbon represent the opposite poles of depression and mania associated with Bipolar Disorder. The Ribbon was designed for the Foundation by Ryan's mother.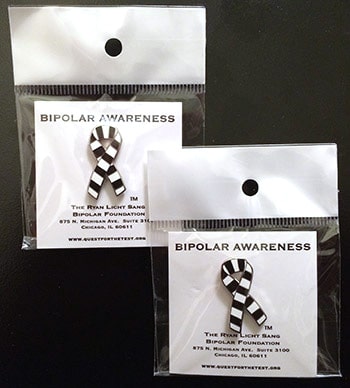 The Butterfly Bipolar Awareness Pin
The Foundation Butterfly Brooch with wings based on the Foundation's Bipolar Awareness Pin is a new way to spread awareness and understanding about Bipolar Disorder.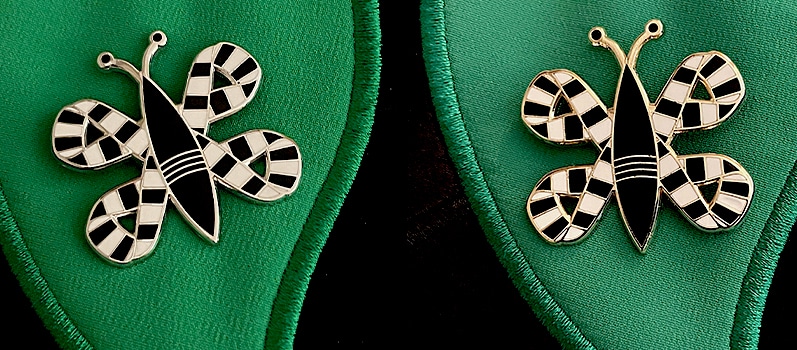 Why the butterfly? They are not easy to capture. They are fragile but durable, with great stamina. They are beautiful and endure. No two are the same, but they do have similar characteristics. The parallel between the butterfly and someone with Bipolar Disorder is striking. The charismatic personality of many with Bipolar Disorder makes people gravitate to them because of their beauty, wit, creativity, independence, resilience, endurance and their will to survive.
The Butterfly Pin was designed for the Foundation by Ryan's mother.
(Butterfly pins come in silver-tone and gold-tone. Shown here on a dress for display purposes only.)